Did you know document automation is one of the easiest ways to increase productivity in the workplace?
Whether you own your business or you're managing a team, you will love the benefits of using automated documents as a way to streamline your workflow.
If you're looking for ways to save time, increase revenues, and so much more, this article will be invaluable to you and your business.
In this blog, you will discover the many benefits of document automation and how to easily automate your documents starting right now.
If you're ready to join countless companies around the globe who are already benefiting from document automation, keep reading.
So, why is this a game changer for your business?
Read on to discover the top 5 invaluable benefits of document automation now.
Top 5 Invaluable Benefits of Document Automation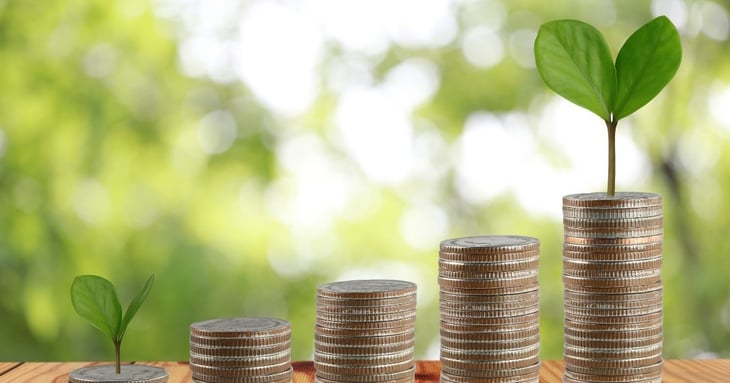 If you've been thinking about ways to save time and increase revenues for your business, it's time for you to explore the many benefits of document automation.
Check out the five key benefits below:
#1. Automated Documents Help Increase Workplace Productivity
As you now know, productivity is a major perk of document automation. But did you know staff are wasting hours of their day without it?
According to WorkMarket's 2020 In(Sight) Report, the majority of today's business leaders spend anywhere from 45 minutes to three hours every day on mundane tasks that keep them from their core responsibilities.
Just imagine what you could do with all that extra time.
#2. Automated Documents Free Up Time to Increase Revenues
Time is money. According to a global survey conducted by the International Data Corporation (IDC), document challenges account for over 20% in lost productivity.
How much time are you losing? Envision what you could achieve by reducing your time spent on administrative efforts.
When you can spend more of your time on big picture initiatives, you will be able to focus your attention on what really matters: expanding your business.
Document automation enables you to reduce hours spent on menial tasks so you and your employees can focus on growing your business, therefore strengthening your bottom line.
#3. Automated Documents Reduce Clerical Errors
When you or your employees are solely responsible for filing data, you subject your business to human error.
With document automation software, you can reduce the risk of misspelled names, incorrect numbers, and other important information.
Not only do these mistakes reflect badly on your business, but they can also deem you noncompliant with government regulations.
Fortunately, there are various software tools that can help you input data quickly, efficiently and accurately. We will show you how later in this article.
#4. Document Automation Helps Secure Your Proprietary Information
With remote work more common than ever before, it's becoming increasingly important to protect your sensitive data.

Since you can't always control which servers or networks your employees are using to access documents, your company data is more vulnerable to a cyber attack.

According to a study by IBM Security, it takes companies roughly 197 days to detect a data breach and 69 days to contain it.

How much time and money would this cost your business?

The good news is that document automation software will offer you encryption tools to store data safely and securely.
#5. Automated Documents Help You Remain Compliant
For highly regulated industries such as finance, healthcare and more, all it takes is one incorrect form to render you noncompliant. Something as simple as a clerical error can cost you.

With Enterprise Content Management platforms (ECM) and Document Automation software, you can automate the way documents are filled out, filed, and accessed.

Document automation is essentially an insurance policy for you to prevent slip ups with government regulations and remain compliant.

Now that you know why you need document automation to improve your processes, let's talk about how you can leverage document automation for optimal productivity, accuracy and security.
8 Ways to Streamline Business Operations with Document Automation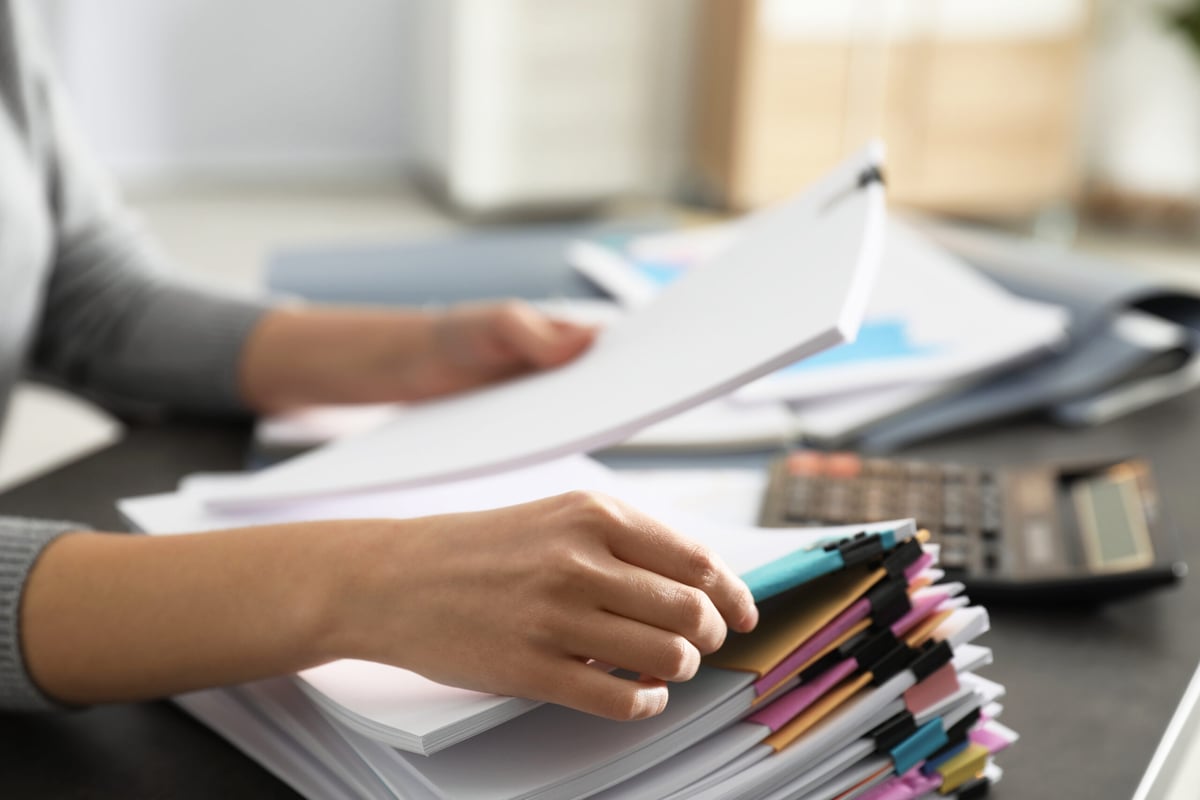 There are eight top business practices where document automation can help your organization immediately derive benefits. How many apply to you?
#1. Control Quality and Compliance
Input data accurately, store it efficiently and ensure compliance.
#2. Save Time on Your Sales Processes
Save customer data so you can auto-populate quotes and sales in just a few clicks.
#3. Keep Product Documents Up-To-Date
Easily manage how you create and update product documents.
#4. Maintain Customer Satisfaction
Make user documentation clear and concise so your customers are satisfied every time.
#5. Support Legal Teams & Secure Legal Documents
Secure sensitive information and avoid costly data/privacy leaks.
#6. Generate Real-Time Reports
Stay in control of your document review and approval processes by automated report tracking.
#7. Recruit, Hire & Train Employees Quickly & Easily
Leverage automation to support HR documentation all the way from onboarding to retirement.
#8. Integrate With Your Accounting Systems
Document Automation can leverage integrations with your content management and ERP systems. Generate Order Documents triggered by your ERP system.
Are you curious to find out which documents you should automate to achieve all eight of the benefits above?
Click here to download our free guide where you will discover which documents you should automate based on each business practice listed above.
Is It Time To Start Automating Your Documents?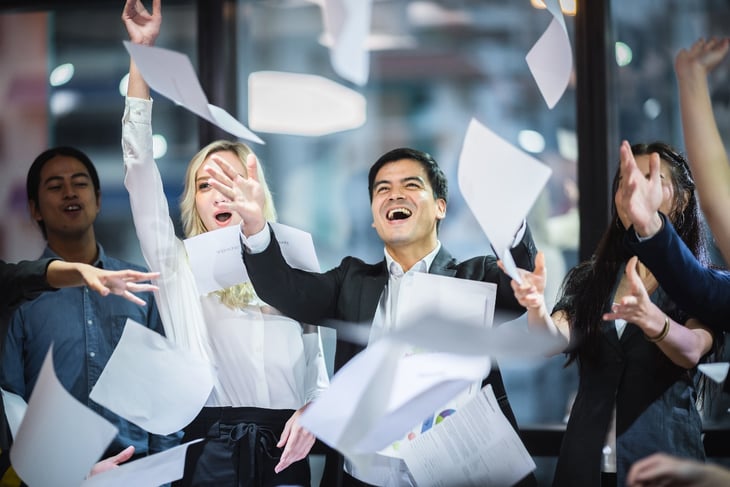 In today's dynamic economy, document automation is not just convenient — it's essential.
This practice is becoming standard procedure for businesses of all sizes and industries all over the world.
When you start using document automation in the workplace, you will start to see a shift in company productivity, security, and so much more.
As a reminder, document automation helps you…
Minimize hours spent on menial clerical tasks
Increase workplace productivity
Reduce human errors
Secure your proprietary information
Improve compliance
Isn't it time to make the shift?

Let's get you up to speed.
Start Automating Your Documents With Global Cents
Are you ready to start automating your documents, but you don't know where to start?

Global Cents (GCI) is a leading provider of applications (apps) and solutions for Enterprise Content Management (ECM) platforms, including OpenText xECM (Content Suite) and Microsoft SharePoint. In other words, we design powerful Apps to automate document processes.

Our GCI PowerTools Suite will enable you to:
Build documents within our trusted platforms
Easily convert documents into PDF or Word
Manage documents quickly and easily
Add online signatures
Save and share data safely
And so much more.

Connect with us now to learn how you can easily start automating your documents today.